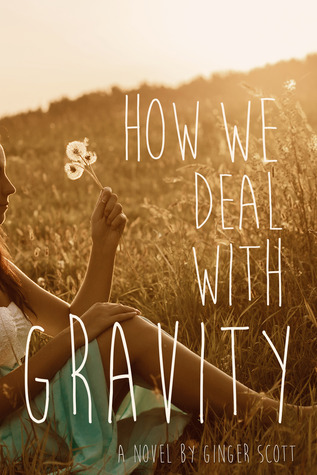 How We Deal With Gravity by Ginger Scott
3.5 sweet stars
"I probably shouldn't even be in here. This is something best left to her family. I'm nobody. But God, do I want to be somebody for her."
Avery is a single mother raising her autistic 5 year old son practically alone after her husband left her. Avery does the best she can, but as the only parent in her child's life, it's an uphill battle. Mason is a washed up rock star and he hasn't even hit his thirties yet. He returns to his home town after his failures and movies into Avery's house at the invite of her father. Both knew each other in high school, but Mason begins to fall hard for Avery now that he has returned home.
Ginger Scott is a master of the sweet romances. I personally, am not a gigantic fan of books that are sweet. I liked the idea of this book, but the romance burned too slowly for me, and there was a bit of instalove on Mason's end that really irked me.
What really makes this book stand out from other new adult romances is Scott's depiction of autism. My mother is a special education teacher and professional, has been for over 20+ years so I feel I have a little bit better understanding of this subject than most people. Scott hit the head on the nail with the everyday struggles Avery faced, from out of this world tantrums, to small things such as encouraging eye contact. I say bravo to Ms. Scott for obviously doing her research and in turn doing great justice to single mothers raising autistic children everywhere.
Overall, a nice heartwarming, romantic read.
ARC provided by the author via NetGalley in exchange for an honest review.