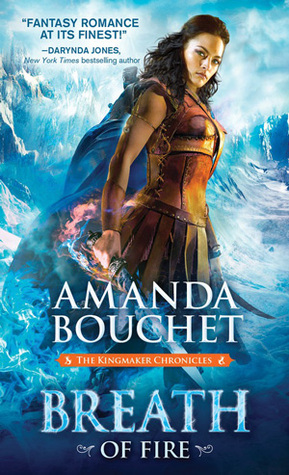 Breath of Fire (Kingmaker Chronicles #2) by Amanda Bouchet
4 stars!
"You're the shield, and I'm the sword."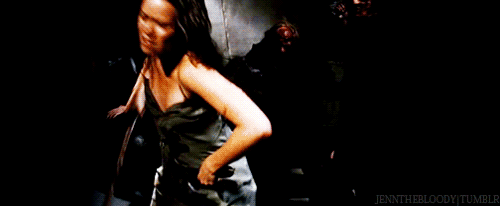 What an action packed and thrilling series!
Breath of Fire begins where A Promise of Fire left off, and with one of Cat's big secrets revealed. It becomes clear that Griffin and the team need more to protect their city from outside. From there they go on a quest to a wizard to tell them what they need to achieve this, and the adventure begins from there…
"It's time to be the person you were meant to be, Cat. You don't just have to make decisions and stand by them now. You have to live with them."
From the first page of this book I was enthralled with the story. We get a major overdose of angst right at the beginning (much to my delight) and then things smooth out from there. I love fantasy novels so mixing fantasy and romance together is like a dream come true. My favorite parts of this book included Cat and Kato in the labyrinth, a truly thrilling part of the book.
Cat definitely matured in this book, her annoying aspects have disappeared somewhat because lots of her internal fears were resolved. She's still strong and sassy as ever, and she has the best man alongside her. I love Griffin, he's an excellent mix of alpha male and partner, being dominant and yet letting Cat be herself and fight. He just fights alongside her.
A thrilling follow up novel filled with action, romance and mythology. I am so ready for the third book and I wish it was out right now.
"I will always come back to you."
…I lean forward and kiss him because he's my hunger and my food, my thirst and my water, my air and my every breath."