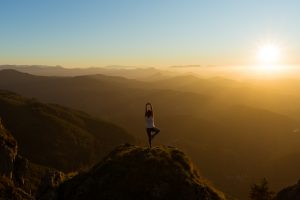 Have you ever had the feeling that everything is slipping away from you, that you are moving forward on autopilot, only to find yourself not enjoying anything? The feeling that you are running out of time?
You would like to enjoy more time with your family, to have time for sports and for your friends, to be more efficient at work?  You realize that you have everything you want but you are running after everything without being efficient on anything?
You feel exhausted, worn out, tired all the time, but above all, unable to do everything at once? You have your nose to the grindstone and you don't know how to get back on track?
Then, at certain moments, you say to yourself, thinking of other people who seem to succeed in everything: "But how do they do it?
I was in this situation too until things caught up with me and forced me to stop. I had to find a new way of working if I didn't want to give myself up.

With this blog, my goal is to:
Transmit my ideas in an accessible and clear way to allow you to find your way through the jungle of online offers
Show that it is possible to face challenges and difficulties calmly
Share my curiosity, my motivation and my thirst for learning
Communicate my enthusiasm for new challenges
Allow to see the specificity of each person
Make you aware of your impact on others and how to use it to do beautiful things
Love
Rachel's Reads Ravenously