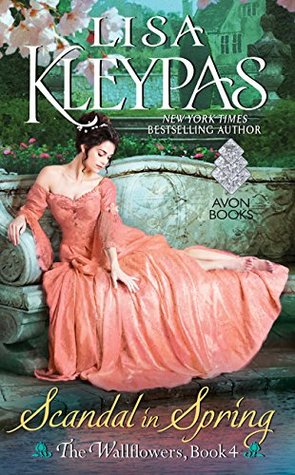 Scandal in Spring by Lisa Kleypas
3.5 stars 
I've been going through a massive reading/reviewing slump lately. I think this book was a massive victim of that slump. I hoped a Wallflower book would pull me out of it, but alas it didn't. There's nothing wrong with this book, I just failed to connect to it. My fault and not the author's.
This book is about the youngest wallflower Daisy, whose father declares a match for her when she doesn't procure an English husband. Unfortunately, Daisy hates the American businessman her father chose, despises him in fact. But sometimes the person we least suspect is the perfect person for you!
Anyways, I liked parts of this book but wasn't feeling it. I loved the first 3 books in this series, and I will happily read more by Kleypas in the future.