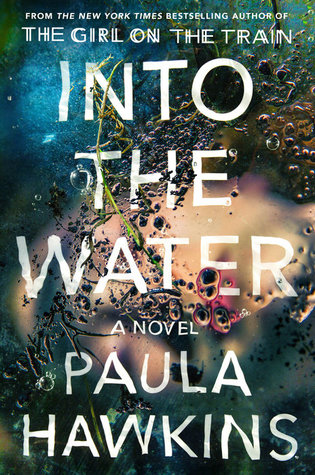 Into the Water by Paula Hawkins
1 star
First things first, I want to point out how very rare it is for me to rate a book 1 star. In fact, in the last 5 years, I have read a total of 1,257 books, and only rated 20 of them with a 1 star. That's 0.015%. So before all of you jump on me, or the trolls come running, know that I just hated this book that much.
I will give this book 1 thing, and 1 thing only: Paula Hawkins is an amazing writer. Her words flow across the page, and it's why I continued to read this book. The writing basically deceived me into thinking this was better than it was.
I'm going to break down what didn't work for me:
-the beginning is extremely confusing, multiple POVs and no context of the character. Made it hard to keep track of things.
-This book could have been MUCH shorter, needs a heavy dose of cuts/editing.
-about 170 pages in and there still WAS NO PLOT. I mean, how can you write 170 pages of a book, and not have a coherent plot in place?
-It was about 250 pages in that I began to get irrationally angry that I was reading this book. It wasn't going anywhere, all the "twists" were obvious. It followed so many cliches.
Basically, to me other than the writing there were no redeeming qualities. I never read Girl on the Train, I only saw the movie, but I can guarantee I won't be reading anything by this author in the future. She sent me into a rage (it's rare, but it does happen).