Here are some new releases published this past week!!!
-The Cad and the Coed by Penny Reid and L.H. Cosway: http://amzn.to/2kkylgk
Third book in the USA Today Bestselling Romantic Comedy Series
Keeping a secret this big is going to take lots of balls. Specifically, rugby balls.
THE CAD
Bryan Leech is a cad.
Or, he *was* a cad.
No one is quite certain.
Once the quintessential playboy, Bryan claims he's done with wild parties and weekend benders. No more one night stands leading to mornings he can't remember; no more binges and blackouts; no more exploits plastered all over the tabloids and rag sheets. According to Bryan, he's cleaning up his act.
The only problem is, no one believes him.
THE CO-ED
Eilish Cassidy never thought she'd be a mother at nineteen or still in college at twenty-four. Cut off from every member of her family except her favorite cousin, she's finally managed to put her life back together. Stronger and wiser, Eilish enters her last semester of university determined to stand on her own. Now she just needs to find an internship.
The only problem is, her best option—by far—places her directly in the path of her son's father, and he doesn't remember her at all.
THE PLAN
Bryan is determined to prove he's changed. Eager to settle down with the right woman, he's got his sights set on the gorgeous redhead who seems terribly familiar.
Eilish is determined to hide her secret. She'll do anything to keep her child safe, even if that means ignoring her own wishes and desires.
But what happens when Bryan starts to remember? And what will it take for Bryan to convince the girl he forgot that she's unforgettable?

-Dirty Love by Ainsley Booth: http://amzn.to/2lFMdyS
Warning: This is just the start. This doesn't end well. And it's going to get much worse before it ever gets better.
Sound familiar? Welcome to the next story in The Horus Group…
Wilson:
Tabitha Leyton is a mess, but now she's my mess.
To the rest of the world, she's a superstar.
Secretly, she's a witness to depravity and a train wreck waiting to happen.
But I can't get her out of my head. And for one angry, secret night, we have each other in every imaginable way.
The whole time, I know she's off-limits.
So in the morning, I'll walk away. Officially.
Dirty Love is a standalone romance in the Forbidden Bodyguards series. Also available:
Hate F*@k
Booty Call

-For the Love of Nick by Jill Shalvis: http://amzn.to/2klR5XS
TOO TEMPTING TO RESIST!
Nick Cooper can't believe he's in Cooper's Corner sharing a room with the object of all his high school fantasies– Danielle Douglass. And that overstuffed, king‐size bed is driving him crazy with wanting her. However, she needs his protection, not his overactive libido. But in these close quarters, just how long will he be able to keep his hands off her?
Under any other circumstances, Danielle would love staying in a cozy inn with the sexy Nick. But right now she's in trouble and shouldn't be so distracted. She should be planning her next move, not indulging in steamy thoughts. The longer Nick's around, the less she's thinking about running and the more she's thinking about seducing him!
Originally published in 2002

-Hard Wired by Megan Erickson and Santino Hassell: http://amzn.to/2klMPaT
My FallenCon agenda is simple: sit on a couple of panels and let people meet the real me. Jesse Garvy—mod of a famous Twitch channel and, if I ever come out of my shell, future vlogger. I definitely didn't plan to sleep with a moody tattooed fan-artist, but he's gorgeous and can't keep his hands off me. There's a first time for everything, and my first time with a guy turns out to be the hottest experience of my life.
But the next day, I find out my moody fan-artist is Ian Larsen AKA Cherry—someone I've known online for years. And he'd known exactly who I was while shoving me up against that wall. Before I figure out whether to be pissed or flattered, the con ends.
Now we're back online, and he's acting like nothing happened. But despite the distance between us, and the way he clings to the safety of his online persona, we made a real connection that night. I don't plan to let him forget

-Like A Memory by Abbi Glines: http://amzn.to/2km2V47
One memory.
One special summer.
The one thing Bliss had lost herself in when the fear and sickness were too much, moments never to be damaged by the harsh reality that followed… until now.
Bliss York didn't live a normal teenage life. She didn't go to Friday night football games, walk the halls with her friends every day, go to her prom or even walk to receive her diploma. It had all been taken from her the fall that she was fifteen years old and she was given the diagnosis no one ever wants to hear.
She had leukemia.
Seven years after spending a summer with a girl who he knew would always be his first love and the one who got away, Nate Finlay returns to Sea Breeze to help his fiancé open her new boutique clothing store. When the new employee walks in Nate is taken back seven years to the girl he thought he'd love forever. The one who never answered his calls or returned his text. The one who shut him out completely with not even a goodbye and broke his heart.
They've each become someone different. No longer the young teens with stars in their eyes. But does that matter when your heart still says that's the one.

-Love Story by Lauren Layne http://amzn.to/2klQo0J
Over the course of one wild road trip, feuding childhood sweethearts get a second chance at love in this charming rom-com—a standalone novel from the USA Today bestselling author of Blurred Lines and Good Girl.
When Lucy Hawkins receives a job offer in San Francisco, she can't wait to spread her wings and leave her small Virginia hometown behind. Her close-knit family supports her as best they can, by handing over the keys to a station wagon that's seen better days. The catch? The cross-country trip comes with a traveling companion: her older brother's best friend, aka the guy who took Lucy's virginity hours before breaking her heart.
After spending the past four years and every last dime caring for his sick father, Reece Sullivan will do just about anything to break free of the painful memories—even if it means a two-week road trip with the one girl who's ever made it past his carefully guarded exterior. But after long days of bickering in the car turn into steamy nights in secluded motel rooms, Reece learns that, when it comes to Lucy, their story is far from over. And this time, they just might have a shot at a happy ending.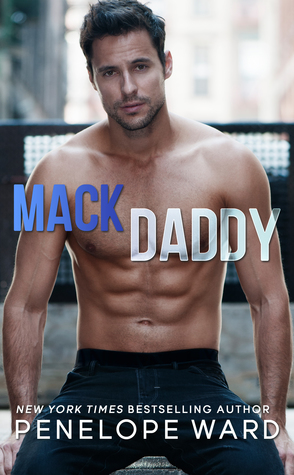 -Mack Daddy by Penelope Ward: Author: http://amzn.to/2l9aUWz
Single Dad. Second Chances. Meet Mack in the newest STANDALONE novel from New York Times bestselling author, Penelope Ward.
They called him Mack Daddy. No, seriously, his name was Mack. Short for Mackenzie. Thus, the nickname. Perfect, right?
So was he: perfect. The perfect physical male specimen.
At the private school where I taught, Mack Morrison was the only man around in a sea of women.
Everyone wanted a piece of the hot, single father of the sweet little boy.
I became a woman I didn't recognize, someone riddled with jealousy, because they didn't know that—to me—he was much more.
They didn't know about our past.
He'd chosen my school for his son on purpose, because Mack and I, we had unfinished business.
As my friend, Lorelai, so eloquently put it: "Unfinished business between two people who are clearly attracted to each other is like an eternal case of blue balls." And I was suffering in pain from my case.
I was still intensely attracted to Mack. I tried to resist him, immersing myself further into a relationship with someone else just to protect my heart.
Not to mention, getting involved with a parent was strictly against school rules. But seeing Mack day in and day out was breaking me down.
And soon I might be breaking all the rules.
Author's note – Told in alternating points of view, Mack Daddy is a full-length standalone novel.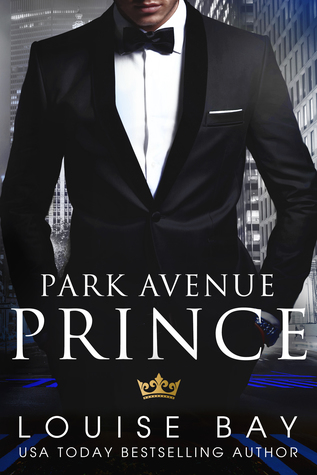 -Park Avenue Prince by Louise Bay: http://amzn.to/2lFLg9u
THE PRINCE OF PARK AVENUE FINALLY MEETS HIS MATCH IN A FEISTY MANHATTAN PRINCESS.
I've made every one of my billions of dollars myself—I'm calculating, astute and the best at what I do. It takes drive and dedication to build what I have. And it leaves no time for love or girlfriends or relationships.
But don't get me wrong, I'm not a monk.
I understand the attention and focus it takes to seduce a beautiful woman. They're the same skills I use to close business deals. But one night is where it begins and ends. I'm not the guy who sends flowers. I'm not the guy who calls the next day.
Or so I thought before an impatient, smart-talking, beyond beautiful heiress bursts into my world.
When Grace Astor rolls her eyes at me—I want to hold her against me and show her what she's been missing.
When she makes a joke at my expense—I want to silence her sassy mouth with my tongue.
And when she leaves straight after we f*ck with barely a goodbye—it makes me want to pin her down and remind her of the three orgasms she just had.
She might be a princess but I'm going to show her who rules in this Park Avenue bedroom.
A sexy, standalone, contemporary romance.

-Riveted by Jay Crownover: http://amzn.to/2kIkUFv
From the New York Times bestselling author of the Marked Men books comes the next installment in the Saints of Denver series.
Everyone else in Dixie Carmichael's life has made falling in love look easy, and now she is ready for her own chance at some of that happily ever after. Which means she's done pining for the moody, silent former soldier who works with her at the bar that's become her home away from home. Nope. No more chasing the hot as heck thundercloud of a man and no more waiting for Mr. Right to find her; she's going hunting for him…even if she knows her heart is stuck on its stupid infatuation with Dash Churchill.
Denver has always been just a pit stop for Church on his way back to rural Mississippi. It was supposed to be simple, uneventful, but nothing could have prepared him for the bubbly, bouncy redhead with doe eyes and endless curves. Now he knows it's time to get out of Denver, fast. For a man used to living in the shadows, the idea of spending his days in the sun is nothing short of terrifying.
When Dixie and Church find themselves caught up in a homecoming overshadowed with lies and danger, Dixie realizes that while falling in love is easy, loving takes a whole lot more work…especially when Mr. Right thinks he's all wrong for you.

-Royal Affair by Parker Swift: http://amzn.to/2klXS3D
One seriously sexy son-of-a-duke . . .
Behind the posh British accent, Dylan Hale possesses a down-and-dirty sexiness. Off-the-charts gorgeous, a ruthless architect . . . and did I mention he's a future duke? Every time we touch, it's wildfire. All need and lust and heat. But Dylan has rules: just sex, no one can know, and in the bedroom he gets complete control. All I have to do is follow the rules, because falling in love with Dylan Hale is all it would take to screw everything up . . . royally.
Royal Scandal Series
Book 2: Royal Disaster
Book 3: Royal Treatment

-Tru Flame by Edie Danford: http://amzn.to/2khAVDG
In the final chapter of the Ember Peak series, Tru and Jones face an unexpected challenge on their road to happy ever after.
Tru and Jones never expected riding off into the sunset to be easy. Their relationship's script has never been silver-screen smooth or shiny. But dealing with life's boulders, washouts, and irksome little details seems downright easy now…because they're facing each bump in the road together.
But when Tru's sister announces she wants—and desperately needs—him and Jones to adopt her baby, the new couple's notions of family, home, their upcoming marriage, and even living at Ember Peak are flung into chaos.
They've defined themselves as lovers, partners, and future husbands—but are they ready, and do they even want to be, fathers? If they are to form a forever family, Tru and Jones will have to help each other navigate a new path they never expected to travel.