Best books of 2016!
Here's my list of my 15 favorite books that I read in 2016! Not all of these were published this year, but it's the year I read them and I won't overlook greatness for something as silly as a publication date. Without further ado: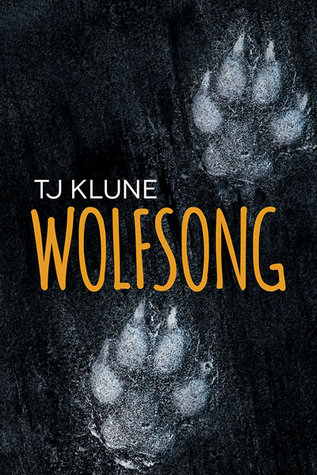 Wolfsong by TJ Klune!!!!
If you would have told me that my all time favorite book of 2016 would be a gay shifter romance, I would have thought you were on crack. But Wolfsong touches your heart and just brings out every feel you have, and then finds more and brings them out too. Beautiful writing, a breathtaking story and a stunning romance, this is one I won't ever forget. Plus the main character Ox is up there with the likes of Elizabeth Bennett, he's one of my all time favorite characters.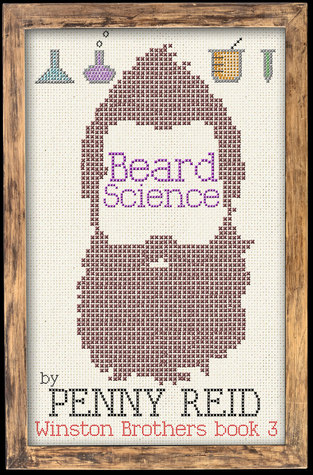 Beard Science by Penny Reid
I've yet to find a Penny Reid book I haven't liked, this woman is like nerd girl magic! Beard Science is my favorite Winston Brothers book (so far, I have a feeling Billy will be everything) and Cletus. Oh Cletus, I want to find a shrink ray, use it on him and make him the tiny devil on my shoulder. That man, sigh. There are no words. Instead, read the damn book already, will ya?
Paper Princess by Erin Watt
I have to say Paper Princess was a book that slapped me in the face with it's amazingness. I feel like it came out of nowhere but now that it's here, everyone has become obsessed with The Royals (myself included). The best YA/NA series I've read since Fallen Crest by Tijan, there is no doubt in my mind these Royals will ruin you. I also equally loved the second book Broken Prince, and enjoyed the third. I want more from this author duo!
Unbreak My Heart by Nicole Jacquelyn
Quite simply, the ANGSTIEST book of 2016 and I loved every bit of it! I learned to never doubt the dirty girl book friend who recommended this to me, and I discovered an amazing new author. Military family, regret and angst? Not for the faint of heart and it gets worse before it gets better. But in the end you get a beautiful story. The second book Change of Heart, a standalone was equally as amazing as this one.
All the Ugly and Wonderful Things by Bryn Greenwood
I took a chance on a new author with this one and I am so glad I did! Bryn Greenwood is an evil genius and leaves the reader with so much to ponder. This is the kind of book that makes you reflect on yourself and how your perception of others can affect their life. It also portrays that just because something seems a certain way, doesn't mean it is. Bravo Greenwood! I cannot wait to read more from you in the future.
In the Middle of Somewhere by Roan Parrish
An MM romance between a graduate student and a quiet man who lives in a cabin in his new town. Both have issues when it comes to love that they must overcome, but this book was the journey to both of them healing one another. Roan Parrish became a favorite author and a go-to author with this book, I love her writing style and her complex and realistic characters. The second book Out of Nowhere is a fantastic read as well.
Painted Faces
An unconventional romance between a straight drag queen and a curvy Irish girl. This is one of those books I was so skeptical about going into it and came out the other end of the book in awe. My favorite Cosway book to date, she did an amazing job with these two characters. It's a very special novel.
Veiled
It happened. THIS BOOK HAPPENED!!! This is a spin off of the Experiment in Terror series BUT it can be read as a standalone novel!!! Veiled is about a young girl named Ada who slowly discovers demons and other beings around her. Add in a sexy ginger guide as the romantic interest and I was thrilled! Everything I had hoped it would be. But like I said you can read and enjoy it as a standalone.
Lingus
Romance with a porn star, sounds raunchy? It's not! Sweet wonderful slow burn romance between two people who genuinely care for each other. I loved every second of this novel!! Mariana Zapata is the queen of slow burn romances!
Swear on this Life
This is one of those books that hits you with emotion like a friggin mac truck. A journey of self healing and discovery, this also has an unforgettable love story. I ended up bursting into tears on an airplane while reading this book, and I don't cry in public EVER.
Black Swan Affair
An angsty love story that centers on a love triangle between two brothers and the woman they both love. I know what you're thinking, that you hate love triangles. Trust me, let that part go and enjoy the ride. I was blown away by this book and so so happy when I got to the end! Nothing is what you think it is, remember that.
The Bourbon Thief
A beautiful love story in the 70's between a young rich girl in the South and the stable hand who is forbidden from her. A family full of secrets, this romance is almost haunting and beautiful at the same time. Proof that Tiffany Reisz can write an amazing book not centered on BDSM or sex.
Wicked Heart
A second chance romance between a movie star and a stage director. Liam broke Elissa's heart years ago and she never fully recovered. Now years later they are working on the same stage production and old feelings come back. But Liam is engaged to his costar and Elissa knows falling for him again would be a tragedy. I loved the Bad Romeo books and this is my favorite of the bunch. Is a standalone read with only connected characters.
The Mind
Kate Stewart is possibly the most underrated indie author out there, this woman writes pure romantic genius!! The Heart is probably one of the few novellas I have ever loved, and I fell in love with Grant and Rose immediately. This is a prequel to The Heart and may not have an HEA in this book, but does in the next one (I promise). I sobbed big ugly tears when reading this and kind of wanted to kill Kate (I didn't, obviously) but this is proof of how amazing Kate is.