His Royal Secret by Lilah Pace
3.5 stars!
His Royal Secret is about the Prince of England, James. James has a secret, he's gay. In a world that is fairly gay friendly you would think this wouldn't be an issue, but when it comes to the monarchy the rules change. On a trip to Africa, James meets political reporter Ben during a rainstorm, and the attraction is instant. Neither one have had sex for a while, but find an instant sexual chemistry.

Living in different countries, the two part thinking they will never see each other again. But when Ben is reassigned to England a few months later, James and Ben begin a secret affair of the friends with benefits style. The more the two spend time together and get to know each other, it becomes less sex only and more of a mutual admiration for the other. But with James in the closet there can be no hope for something more and it puts a limit on their relationship.
I'm a huge fan of the MM genre, it's my go to whenever I want something guilty pleasure to read. The plot in this one is a bit different, I personally have not come across any royal gay romances and I enjoyed that aspect, even though royalty romance isn't normally my thing.
Lilah Pace did a wonderful job at making the entire situation feel real, the what if's of having a homosexual prince in modern times and the options available to James. There are so many things standing in the way of him coming out and Pace listed all of them, displaying the extremely difficult position James was in. It's completely overwhelming and when seeing what he stood against, I felt so bad for the guy.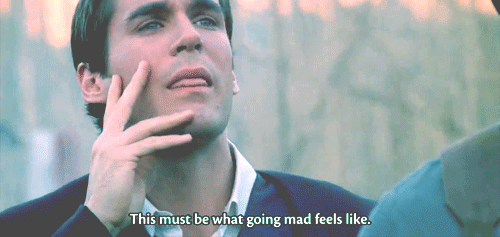 Ben was an intriguing love interest, a reporter but one with morals and not out to use James to get ahead. I felt the more time Ben spent with James he understood what James stodd against. He tried very hard not to fall for James, but there's something very endearing about the prince that just works its way into your heart. Ultimately the ending was not what I expected in a good way, and I do want to see what happens with this couple in the next installment.
ARC provided by publisher via Netgalley in exchange for an honest review