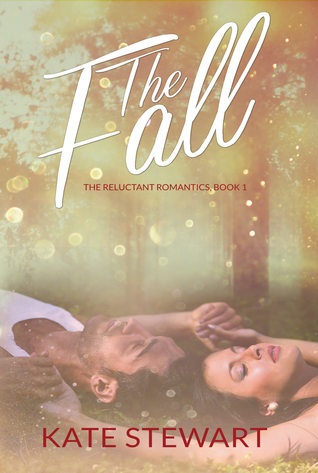 The Fall by Kate Stewart: Release Blitz
This book is now LIVE!!! Link to purchase below
Dallas
He was the beginning of my heart . . . and the end of it.
I was only fifteen years old when he claimed it and twenty when he took it with him.
They say what is meant to be will find a way. But when you have changed to the point of no return, how can anything ever be the same?
Seven years later, Dean Martin waltzed back into my life in hopes of resuming what I had fought so hard to forget, but he was in for a wake-up call.
I was no longer the naïve woman he had left . . . and I was no longer his.
I met the love of my life and my soul mate when I was fifteen. I knew that; he knew that. He wanted that girl back. I wanted to forget she ever existed.
Dean
What I thought was my pre-destined path was very much an illusion. Living seven years with regret, I realized too late that I was broken, and that I only had myself to blame.
I thought love could wait . . . but it didn't.
We'd had it all those years ago, and then I foolishly left it behind.
She was all that mattered. She was all there ever was.
There was no life without Dallas, no reason . . . except her.
No matter how hard she tried to convince me, I knew I had to once again make her mine, to make her remember . . . the fall.
Get it on Amazon! http://amzn.to/1NUA7Yf
About this author

A native of Dallas, I now live in beautiful Charleston, S.C. I moved to the city three weeks after my first visit, dropping my career of 8 years, and declaring the city my creative muse. Since my move in 2010, I have written and published three novels including Room 212, Never Me and Loving the White Liar. I live with my husband of 9 years, Nick and my naughty beagle Sadie. I write the messy, sexy, angst filled romance books with hard to get happy endings because it's what I love to read. I have a scary addiction to chocolate milk and a deep love for rap music specifically the genius of Marshall Mathers. In addition to my addiction to romance I also let my alter ego take over on occasion and write erotic suspense under the pen Angelica Chase.
Check out Angelica https://www.goodreads.com/author/show…
Contact Kate- Email-authorkatestewart@gmail.com
Website-www.katestewartwrites.com
Facebook- https://www.facebook.com/authorkatest…
Contact Kate- authorkatestewart@gmail.com
Facebook- https://www.facebook.com/authorkatest…