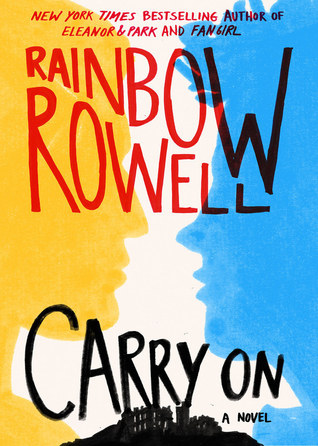 Carry On by Rainbow Rowell
3 stars
Well, I kind of expected more from this one. Fangirl is one of my all time favorite books, so when I saw there was a spin off with the characters from the fanfiction I was ridiculously excited. Honestly, this book just didn't work for me. If I could put one word to describe it, it would be excessive . This book could have easily been cut down 100 pages minimum and the experience would have been better in my opinion.
The romance felt like it came out of nowhere, even though I knew it was coming. And I didn't like being dropped into the "final" book of a series because I felt like I was missing a lot (when I wasn't).
To be positive this book has all of the charm and humor of a Rowell book. I liked the alternating point of views and the world building, but otherwise this book wasn't for me.