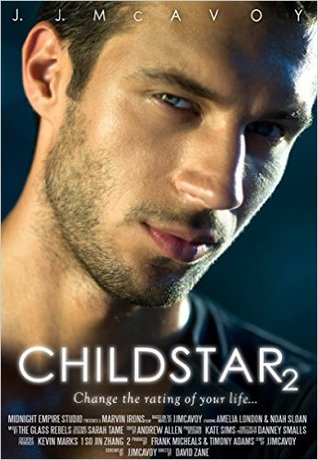 Childstar 2 by JJ McAvoy
4 stars!
Child Star 2 picks up right after the first book. Amelia has discovered that those close to her have lied to her for her entire life. She's left reeling and the only person she feels she can trust is Noah. As for Noah, he's committed to a relationship with Amelia, he's all in and he's not turning back. Together they are strong, together they can defeat anything that comes their way.
This second part was a great middle book for the plot to stand on, it furthered the story and kept my attention the entire time. While the first book was laying the groundwork for Amelia and Noah's relationship, the second book was cementing in their love for the reader. It was very low angst in my opinion, and while I normally prefer angst it would not have worked in the scenario with where the plot was going. I loved that Amelia and Noah stayed strong, stayed together. They proved to themselves and to the world that with one another, they are stronger than they are apart.
I also loved the character development of Amelia from the first book to this one. She grew from a shy, good girl afraid to look bad in front of anyone else, into someone that stood up for what she believed in. Her confidence grew and she was more willing to fight battles to get what she wanted. Noah in return has developed into a good guy, not that he wasn't one before. He was just hiding behind his actions before but now he doesn't have to. He has what he wants.
I'm really looking forward to the next book!
ARC kindly provided by author in exchange for an honest review