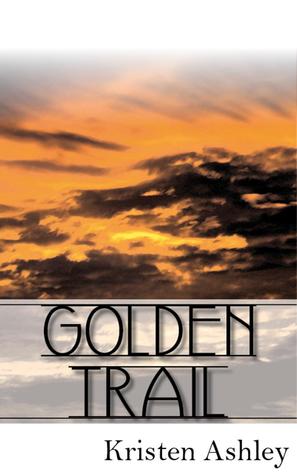 Golden Trail (The 'Burgs #3) by Kristen Ashley
3 stars!
"If you are nothing else in this life, be wise, be compassionate, and be strong because those three are everything."
The Burg series seems to be a hit or miss for me. I never made it through the first book, the second book was amazing, and this one I liked but didn't love.
Golden Trail is the story of Tanner Layne and Raquel 'Rocky' Merrick. The two were in love at a very young age until Rocky left Layne with no explanation and left him broken hearted. Fast forward eighteen years and Rocky wants to help Layne on a case, so the two pretend being a couple. Very soon pretend becomes real and Layne is left worrying if Rocky will leave him again.
"Layne knew he was in love with her. Not only that, he'd never stopped loving her. Not once, not for a second, not for twenty-one years.
Fuck him."
There's not much to say, three star reads are the hardest for me to write because while I liked it, I didn't love. It's an average book. I found the POV of Layne only to be interesting but I would have liked something from Rocky. And after 18 years apart them getting back together seemed a bit anti-climactic for me.
I would have loved this book but plot wise it was all over the damn place and it was jarring. Plus it was waaaayyyyyyy too long. Some great emotional parts, but Kristen Ashley has done better *cough cough* Play It Safe was the same story with less time gap and done better *cough cough*
I still love The Queen of Romance Miss KA! Onward!