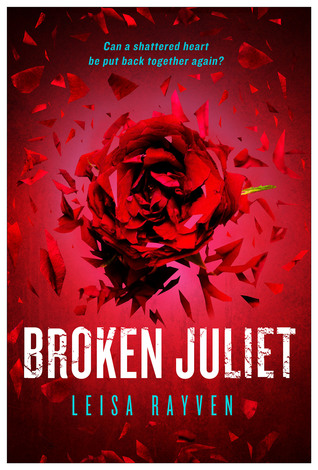 Broken Juliet (Starcrossed #2) by Leisa Rayven
4.5 stars!
Note: This is the follow up book to Bad Romeo.
Continuing where the first book left off, we get to see the end of Cassie and Ethan's relationship in the past and the continuation of it in the present. Ethan has sorted through all of his past issues and is hoping Cassie will confront her current ones.
I loved that we finally got to see the big reason behind the past breakup and it was easier to understand why Cassie has so many reservations about getting involved with Ethan again. He basically crushed her heart twice and is coming back and asking for third times a charm. The only thing I would have liked more in this aspect of the book would be more information of her life after the breakup. It's pretty much awful breakup and then present, so her development into her current self would have been interesting. I don't mind more chapters! 😉
Reading this book, between past and present Ethan was like reading two completely different characters. He regretted his past, and changed into a better man for Cassie. It was amazing to see his development from tortured soul into a good man. I loved how Ethan fought for Cassie, he stuck to his guns and was going to prove no matter what that he was going to stay this time. That he wanted to make Cassie happy and spend his life with her.
I will say this was so freaking angsty even I had to take a break and put this book down a few times. And I eat up angst like I'm the freakin cookie monster and angst is the best batch of chocolate chip. So pop your valium before cracking this one!!
At this point, I will be reading/buying anything this author produces in the future, her books are the perfect angsty reads for me.
**arc provided in exchange for an honest review**