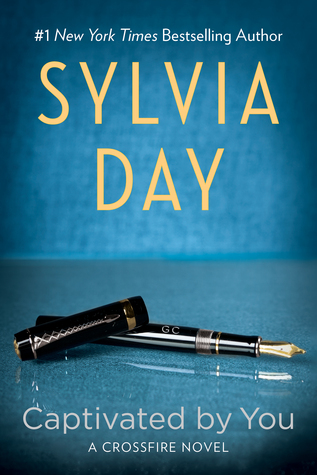 Captivated by You (Crossfire #4) by Sylvia Day
1.5 Procrastination Killer stars
Okay, it takes A LOT for me to give a book anything less than 3 stars. Seriously, go to my Goodreads profile and look at my stats. It's a rare thing for me. I was literally choosing to write papers for graduate school over reading this book. I finished a damn 20+ page paper in 2 days because I was avoiding reading this book.
My biggest issue with the book? I was bored. That's right, BORED!
****WARNING, THERE BE SPOILERS AHEAD!!!!!!!!****
Gideon and Eva were boring! I still kind of can't wrap my mind around this. After the whole not a trilogy controversy after the last book, I was willing to give this one a chance. But nothing happened in this book. Honestly the only real plot development was Gideon's stepfather finding out about the abuse, the job issue and Cary telling Trey about the baby. THAT'S IT IN 350+ PAGES. So needless to say I am off Team 5 Books.
Will I read the next book? Probably. I've invested this much time into the series. Will I buy it like I bought this one? Hell, no. I'll be getting it from my local library.