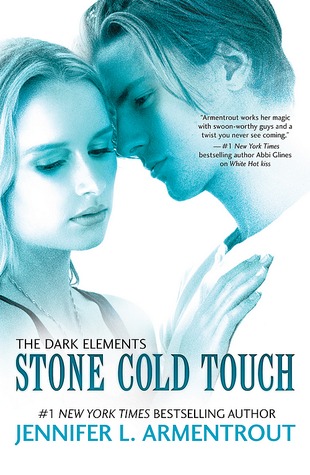 Stone Cold Touch (The Dark Elements #2) by Jennifer Armentrout
4.75 stars!
I FREAKING LOVE JLA!!!
Stone Cold Touch continues the series with Layla adjusting to her usual life again without the demon Roth. Pretty soon she and the Wardens discover a Lilin has been born, a powerful demon that can turn humans into wraiths, and it seems to be Layla's fault.
I thought that this was a wonderful middle book to a trilogy. It brought on all of the feels and the angst. Plus Zayne finally got a shot at wooing Layla which I am all for. I root for the underdog about 99.9% of the time, so for this books guys I am a member of Team Zayne.
No really, I even voted for him.
Not to say that I don't love Roth either, I just have a feeling he's going to win the fan vote, so I'm crossing my fingers for the sweet guy who's loved Layla for years. The bad boy is welcome to stick around too.
I also loved all of the Buffy references, being the ridiculous nerd that I am. I mean, what else would demons/vampires use for poker currency other than kittens?
Anyways, not my best review but all I have to say is, read this series. It's like book crack for your brain!
And why not 5 stars? Because of the "Holy Granola Bar" again. :((
***Quotes to possibly be added at a later time.