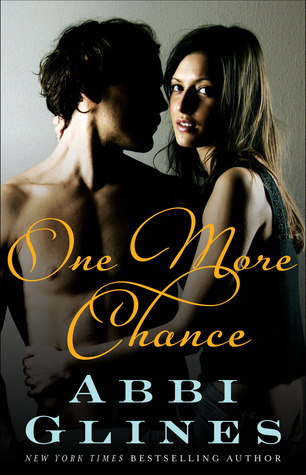 One More Chance (Chance #2; Rosemary Beach #8) by Abbi Glines
3.5 second chance stars
"Love shouldn't make our choices for us; it should just add importance to our choices."
Well that was a nice angsty break from reality!
In One More Chance , Harlow gives Grant was he's been wishing for, the chance to get her back and prove he can be a man and keep her. There is only one giant problem… Harlow's pregnant and if she has the baby, she won't survive it due to a heart condition. Cue drama.
I read Ms. Glines books because they are fun, but her newest ones have felt, well, recycled to me. I am a much bigger fan of the earlier ones she wrote. For instance, all of the men could be interchangeable (except for Rush of course), and the female lead is almost always an innocent little goodie girl who enraptures the lead man with a look. And while this was fun 10+ books ago, I'm still waiting here for something a bit new from this author. Plus, the sex scenes felt really recycled.
I want to read about the broken girl. The bad girl. And that's how I ended up on Team Nan .
I know, I know! I shocked even myself! But that small POV from Nan had me more interested in what was happening than the rest of the book. And that was quite a bit of drama!
Again, 3.5 stars is a good rating, I liked it. These books are like crack for the brain. And I will continue on because they are my super guilty pleasure reads 😀