Clipped Wings by Helena Hunting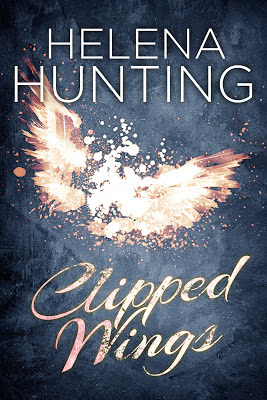 This book started off fairly slow. The main characters didn't spend as much time together as I liked, and the relationship was an extremely slow build.  About 150 pages in the book picked up and the chemistry between Hayden and Tenley exploded on the pages. And then about 250 pages into the book I gave up and set it down.
Before any of you think about not reading this , I just have to say that this book was written very well and the author created a very intriguing story with compelling characters. This book just wasn't for me. 

If I had made it through the book I would have probably rated it 3-3.5 stars. I won't rate it now because I feel that would be unfair. The pacing was a little too slow for me and when the characters were in some sort of limbo where nothing was happening about 250 pages in is when I decided to throw in the towel.
And here's a picture I made when I was reading the parts I enjoyed: